Shanondora Billiot, Henry Roe Cloud Fellow (2016/2017)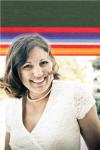 Address:
35 Broadway (rear entrance), 201M
Shanondora Billiot (United Houma Nation) is a PhD Candidate in Social Work at Washington University in St. Louis.  She holds Bachelor of Arts and Bachelor of Science degrees from Louisiana State University and a Master's of Social Work from the University of Michigan. Prior to entering graduate school, Ms. Billiot had 10+ years of experience working in the field from crisis intervention and post-disaster grassroots community development to implementing and analyzing federal and international health and mental health policies. Her dissertation uses mixed methods to explore indigenous-specific factors, like connection to land, historical trauma and discrimination, and their relationship to global environmental change exposure and health outcomes among a sample of her tribal community currently located along the Gulf Coast of southeast Louisiana. She is the 2016-2015 Henry Roe Cloud Fellow.