Sovereignty Project Hires Fellows and Program Coordinator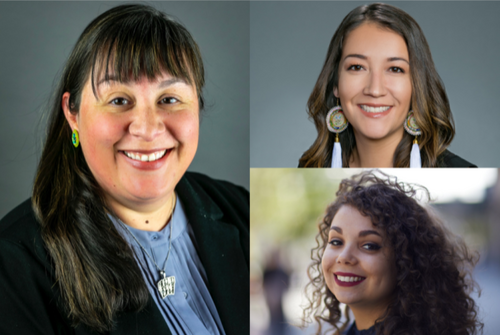 The recently established NYU-Yale American Indian Sovereignty Project has hired its initial team of fellows and program coordinator. Founded in July, the Sovereignty Project aims to track and brief Indian law cases in the federal court system, to organize and disseminate research relating to American Indian law and policy, and to provide sets of educational training for federal judges, scholars, teachers, and advanced graduate students.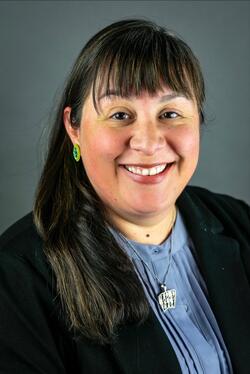 Amanda L. White Eagle is the newly hired Clinical Fellow. She is an enrolled member of the Ho-Chunk Nation and resides in Black River Falls, Wisconsin with her husband, children, and French bulldogs. With more than 15 years of experience in tribal law, White Eagle provides advice and counsel to the Ho-Chink Nation government as a Senior Tribal Counsel, and she will serve as the clinical fellow for the Sovereignty Project.
White Eagle previously served as a judicial officer (an Interim Chief Judge and Associate Judge), as well as the tribe's Attorney General and Executive Director for the Ho-Chunk Nation Department of Justice.  She is admitted to the Ho-Chunk Bar Association, the State Bar of Wisconsin, the United States Supreme Court Bar, and the Federal Bar Association.  Additionally, she serves as a tribal court judge or justice, to tribal governments throughout the United States, including the Wampanoag Judiciary, Prairie Island Indian Community Court of Appeals, Santee Sioux Nation Judiciary.  Her previous experience includes serving as a State of Wisconsin County Court Commissioner, as well as an Adjunct Law Professor at the University of Wisconsin Law School. 
White Eagle graduated from the University of Wisconsin-Madison with a B.A. in Anthropology and French and a Certificate in American Indian Studies. She received her Juris Doctor degree from University of Wisconsin Law School.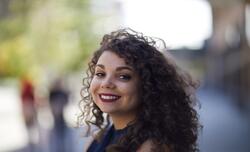 Logan Jacobs is a Haliwa-Saponi & Coharie scholar and advocate from the Southeastern United States. She will serve as the Program Coordinator for the Sovereignty Project and assumes this position after serving as the inaugural Coordinator of Native American Recruitment at New York University's Office of Undergraduate Admissions.
Jacobs is currently pursuing a second M.A. at NYU focusing on the intersection of Indigenous identity, representation, and politics. She has worked as an advocate for Indigenous peoples through roles with UNC's American Indian Center, First Peoples Worldwide, and NYU's Center for Multicultural Education and Programs. She has also created and facilitated trainings around Native American and Indigenous experiences in higher education within NYU and beyond.
Logan received her B.A. from the University of North Carolina in 2016 and an M.A. in Politics at NYU in 2017.
Rebecca Plumage is Nakoda Aaniiih of Fort Belknap in Montana, and she is from South Dakota. Plumage will serve as the research fellow for the Sovereignty Project. 
Plumage previously worked as a law clerk for Greenberg Traurig and worked with a corporation in her tribal community on projects related to community and economic development. She is admitted to the Colorado Bar and has experience in social work and Indian Child Welfare.
Rebecca received her B.A. in Psychology from Ohio State University, master's degree in Social Work from Washington University in St. Louis, and Juris Doctor degree from University of Denver. She also attended the American Indian Law Center's Pre-Law Summer Institute in 2016.