YIPAP's Fourth Annual Young Native Playwriting Festival, Again, A Resounding Success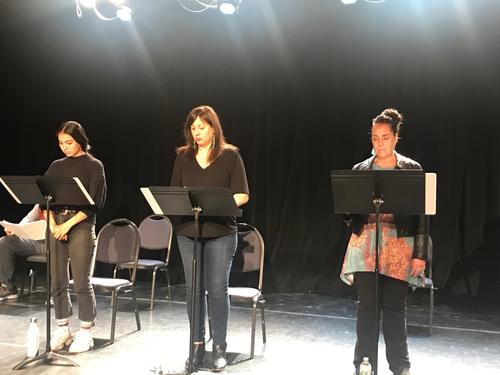 Earlier this month, the Yale Indigenous Performing Arts Program ("YIPAP") hosted the Fourth Annual Young Native Playwriting Festival, featuring new plays by award winning Native playwrights, including Tara Moses, Carolyn Dunn, and Vera Bedard. All play readings were directed by Jocelyn Clarke.
The Festival opened on April 30 with a staged reading of Vera Bedard's Native Pride (and Prejudice), wherein Eliza Bennett and William Darcy attempt to navigate the pride and prejudice of today's Alaska Native village life - except they are doing an exceptionally poor job at telling the story. The legendary Raven must save the day (and the story) to ensure there's a happily ever after. Or at least to get everyone home on time.
"From someone who is a self-proclaimed Pride and Prejudice devotee, Vera Bedard's play was a true delight to see unfold," states Native American Cultural Center Dean Kelly Fayard. "She was able to simultaneously keep Austen's character's true to themselves while also making them true to a Tlingit identity as well. It was an amazing experience to see an Indigenous Elizabeth Bennett. The other aspect that brought joy during this play was how she incorporated contemporary Indigenous issues into the centuries old story. I hope that folks recognize that they need to run, not walk, to see this play if they are able to!"
Several professional Native actors traveled to Yale University to participate in this reading, including Ty Defoe, Sarah D'Angelo, Madeline Sayet, Allison Hicks, Jake Hart, Dylan Carusona, and Matt Cross. These actors were joined by Yale University personnel and students, including the Native American Cultural Center Dean Kelly Fayard, and students Madeleine Hutchins and Kinsale Hueston.
On May 1 in the afternoon, the Festival presented a staged reading of Carolyn Dunn's new play Soledad. Soledad features the story of a socially awkward high school senior high school senior, Soledad "Sunny" Sixkiller, who discovers her father was a prize-winning pow-wow singer, but whose grief over the disappearance of his wife  (his daughter's mother) has turned him inward. Sunny finds, by accident, her father's old pow wow tapes and vows to learn his songs in order to bring him back to life.
"Carolyn Dunn's play brilliantly introduces contemporary Native American urban identity concerns and links them with both U.S. governmental policies and pan-Indian cultural practices and traditions," states Professor Ned Blackhawk, Yale University History Department. "The result is a textured affirmation of Native family life and story-telling."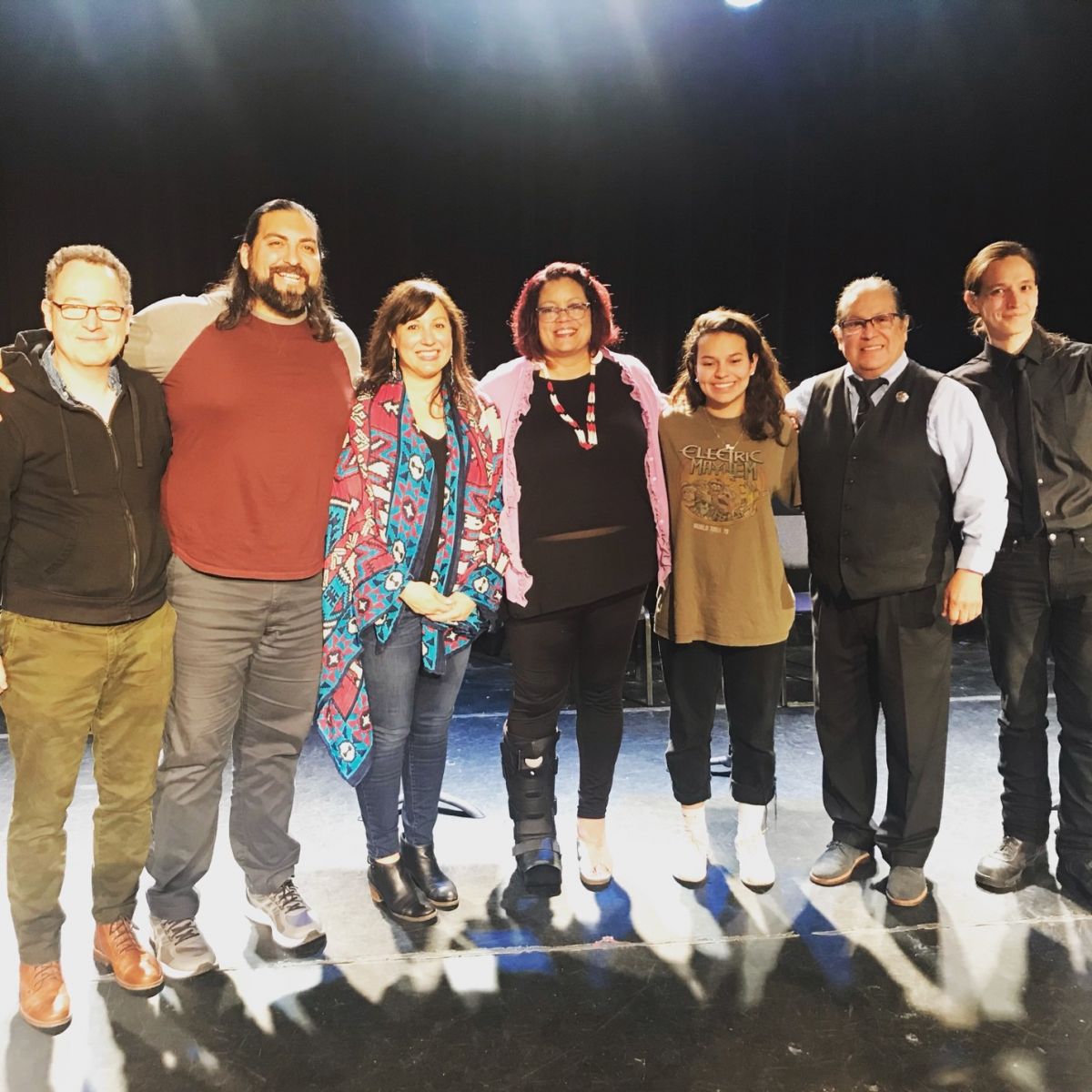 Soledad was performed with three professional Native actors, Abby Ybarra, Allison Hicks, and Matt Cross. These actors were joined by Professor Ned Blackhawk's daughter, Eva Blackhawk, who made her theatrical debut—and nailed it!
Finally, the Festival featured a staged reading of this year's National Contest winner, Tara Moses. In He'eo'o, Tara Moses takes us back to a time when the United States government thought it could fully eradiate Tribal Nations and their citizens. Following the early morning attack by the 7th U.S. Calvary lead by Lt. Col. George Armstrong Custer, the surviving Cheyenne women await their impending doom. Fueled by her desire to lead her people, avenge her father's death, and the spiritual support of the Great Spirit Maheo'o, Walking Woman remains resilient. Inspired by TROJAN WOMEN by Euripides, He'eo'o (hey-yo) asks the question: when white men, when Americans write the history books, how will we know the truth?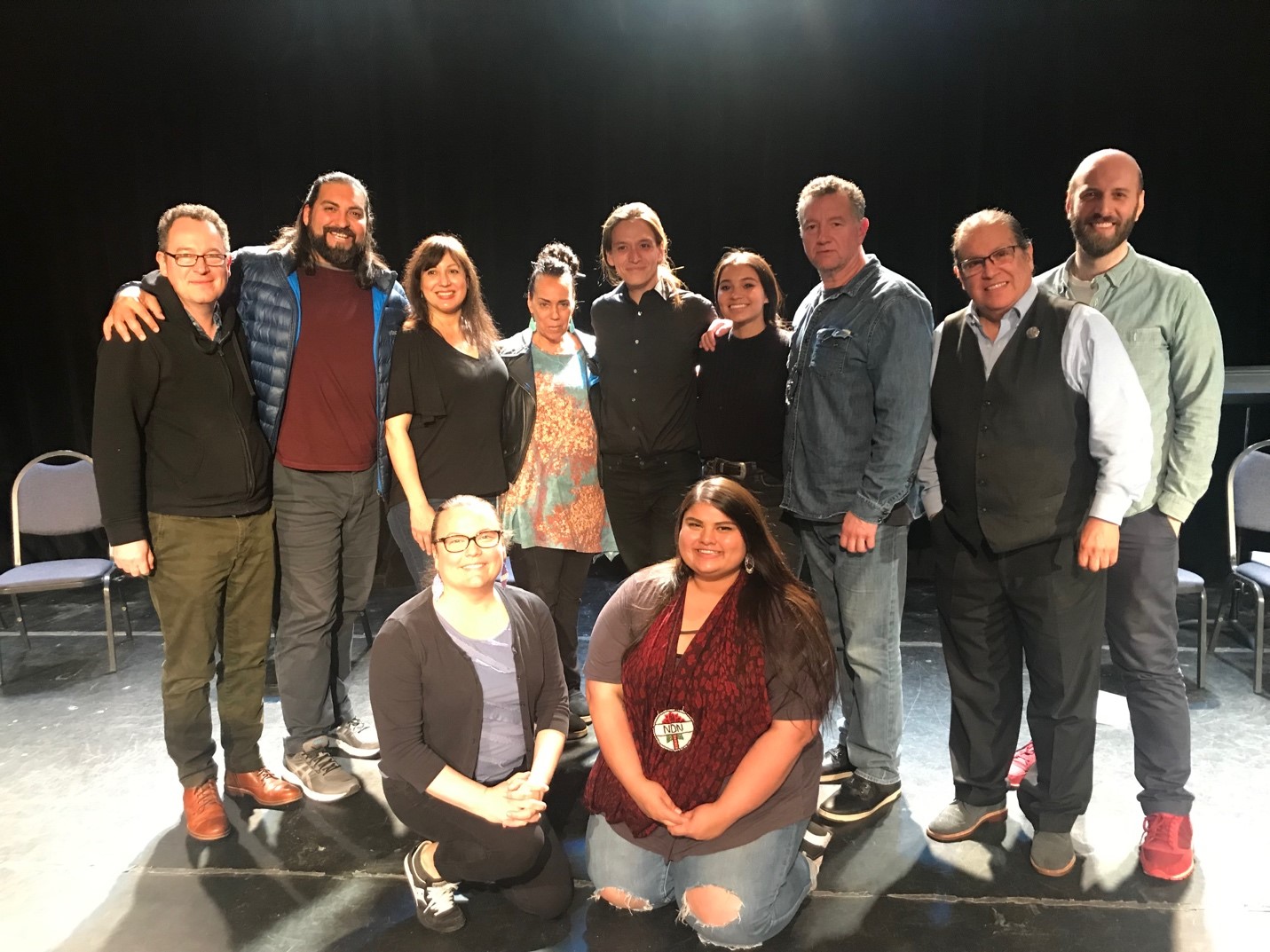 "He'eo'o challenges us to sit with a moment in American history that has been erased," states YIPAP Executive Director Mary Kathryn Nagle. "In her dramatic retelling of one of the many massacres the U.S. military committed against Tribal Nations and their citizens, we witness the bravery of the Native women who survived so that our generations could be here today. Tara's profound play won the Contest this year, and it was an honor to bring her and her work to Yale's campus."
He'eo'o was performed with several professional Native actors, including Jake Hart, Allison Hicks, Sarah D'Angelo, Abby Ybarra, and Matt Cross. These actors were joined by two other New York based professional actors, Gabriel Levey and Michael Boland. And last but certainly not least, the cast was blessed to perform with Yale University student, Kinsale Hueston.
"This year's Festival once again confirmed that the theater talent we have in Indian Country is incredible and deep," states Nagle. "From actors to playwrights, we are generating some of the most compelling stories in the American theater. The work we are doing at YIPAP proves that there will be a day when the majority of American theaters have produced at least one play by a Native playwright, instead of today, where the majority have not."