YIPAP Members Visit Pu'ukohola Heaiu and Henry Opukaha'ia's Gravesite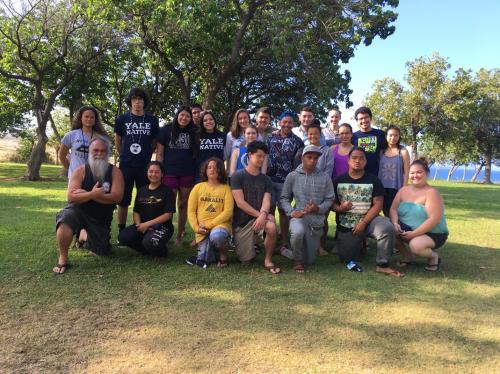 Fourteen members of the Native American Cultural Center and Yale Indigenous Performing Arts Program began their Spring 2017 Hawaiian Cultural Exchange being welcomed and hosted by students from the Kanu o ka 'Aina Charter School. Camping near Waimea on the Big Island at Pu'ukhola Heiau—the eighteenth-century stone temple reconstructed by King Kamehameha I prior to his consolidation of the Hawaii Monarchy and now overseen by the National Park Service—students studied this historic site and engaged in educational exchanges with Kanu students and faculty about the ongoing importance of language, history, science, songs, dance, and religion in Hawaiian culture and society.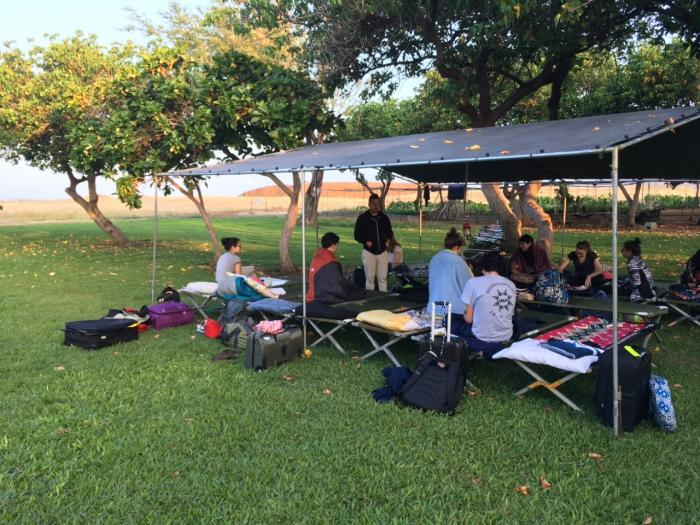 After these first few days, the group visited additional schools and sites of cultural heritage, including the National Park Site Pu'uhonua o Honaunau as well as the gravesite of Henry Opukaha'ia, a nineteenth-century Native Hawaiian student who traveled across the world to be educated in Connecticut at the Cornwall Foreign Mission School where he died in 1818 and remained until his descendants, including Deborah Lee, in 1992 began the process of his repatriation. His grave is located on the property of Kahikolu Church, on the cliffs of Kealakekau Bay where Opukaha'ia first left Hawaii.
Much of the organization, planning, and tour for YIPAP's Hawaii cultural exchange were conducted by Kauanoe Ho'omanawanui, a descendant of Opukaha'ia, and Department of Land and Natural Resources historic preservationist.
YIPAP is grateful to Ms. Ho'omanawanui and everyone in Hawaii for organizing and hosting such an incredibly meaningful and powerful cultural exchange.