YIPAP Executive Director Shares Insights About the Fight Against the Dakota Access Pipeline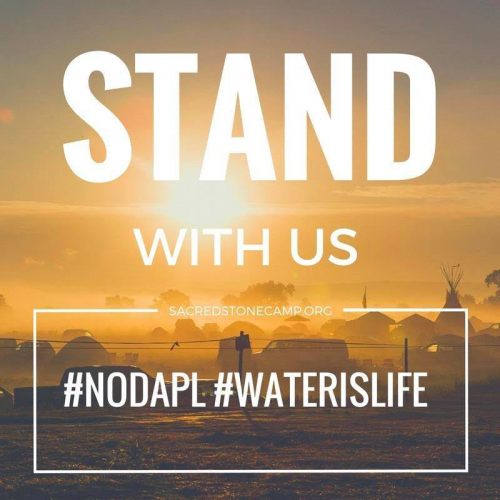 In North Dakota, throughout the past six months, thousands of Native Americans from hundreds of Native Nations have gathered in prayer and in ceremony on land sacred to the Standing Rock Sioux Tribe. They do so in order to stop the multi-billion dollar Dakota Access pipeline before it tunnels underneath the Missouri River, the Tribe's source for drinking water. As peaceful protesters face off with private security forces—armed with attack dogs—along the river hired by the company, lawyers for the Tribe are suing the Army Corps of Engineers. This federal agency permitted the Dakota Access pipeline company (known as Energy Transfer Partners) to proceed without adequately consulting the people of Standing Rock. A previous action from the Obama Administration and an administrative injunction from the D.C. Circuit Court of Appeals temporarily barred the construction from crossing the Missouri River, but recent rulings signal that the underlying dispute has yet to be resolved and the Tribe is currently without adequate legal remedy to halt current construction and protect the Tribe's water, sacred sites, and burial grounds.
Yale Indigenous Performing Arts Program Executive Director, Mary Kathryn Nagle (Cherokee Nation), recently spoke at the Yale Law School as well as before a large campus gathering about her multiple visits to Standing Rock. A partner at Pipestem Law and an expert in Indian law, Nagle provided overviews of the underreported conflict taking place in North Dakota while sharing stories of her own firm's efforts to assist in the Tribe's ongoing legal struggles. She particularly highlighted the many ways that this struggle for tribal sovereignty has been lost within coverage of the protest, particularly within accounts that frame the struggle as one exclusively about resistance to fossil fuel development. As she explained, tribal communities' inherent sovereign authority to govern their lands and to protect their tribal citizens remains a deeply animating concern about Standing Rock and their thousands of Native allies.
Her talk in the Law School was entitled, "Mni Wiconi-Water is Life: The Fight Against the Dakota Access Pipeline," and was co-sponsored by the Native American Law Student Association (see photo below) and the Yale Environmental Law Association.