YGSNA Members Welcome Native Students to Yale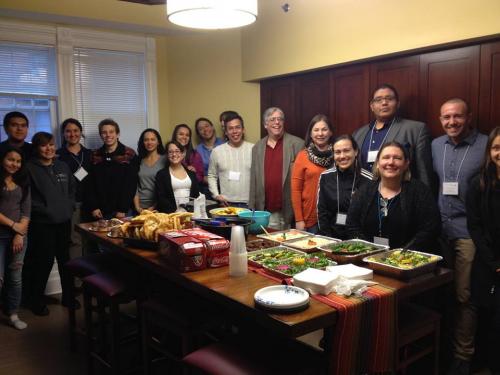 YGSNA graduate students, staff, and faculty participated in the All-Ivy Native Conference held April 4-6th at Yale. With over 100 participants, the All-Ivy Native Conference included student delegations not only from Ivy League institutions but also McGill University, George Washington, and MIT. This year's conference focused on issues of sustainability in Native America and included presentations from tribal leaders and scholars from across the country.
YGSNA members, including those in the Indigenous Graduate Network, helped organize the welcome dinner at the Native American Cultural Center (photographed here).