YGSNA Members Lead Trip to the Pequot Museum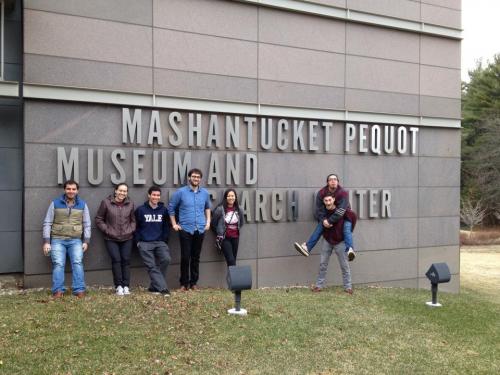 YGSNA members, Andrew Epstein and Anya Montiel, recently organized a tour of the Mashantucket Pequot Museum and Research Center for Yale undergraduates.
Including members of the Association of Native Americans at Yale (ANAAY), this day-long trip toured the expansive complex which is dedicated to the history and culture of the Pequot tribe of Connecticut.
The largest tribal museum in America, the Pequot Museum was established in 1998, is owned and operated by that Mashantucket Pequot, and includes interactive exhibits, theaters, a library and special collections, an archaeology laboratory, and a 185-ft observation tower overlooking southeastern Connecticut.