YGSNA Fall 2018 Schedule of Events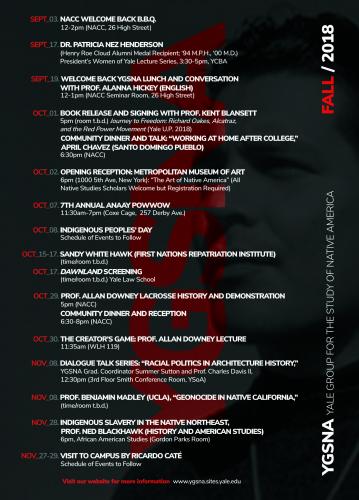 The Fall 2018 Schedule of Events for the Yale Group for the Study of Native American (YGSNA) has now been announced!
YGSNA will host several new and returning scholars; launch Kent Blansett's new book on Richard Oakes,_A Journey to Freedom_; hear research updates from graduate students and faculty; and attend the Met Opening on October 2nd for their new show, the Art of Native America.
The first YGSNA lunch meeting for the semester takes place on Wednesday, September 19th in the NACC Seminar Room, 26 High Street, with Prof. Alanna Hickey (English).