YGSNA Faculty Member Alejandra Dubcovsky Hosts "Colonial American Dinner" at ROIA Restaurant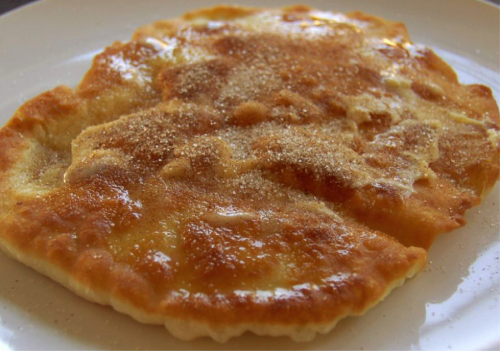 Professor Alejandra Dubcovsky concluded her fall History course, "American Before the Revolution" with a culinary engagement with the subject. Hosted by New Haven's ROIA Restaurant, Professor Dubcovksy helped to develop a dinner menu that featured several of the imported food products of New England's British settler communities. Barley, pork, lamb, and other European domestic animals and grains were just a few of the hundreds of imported species brought to North America as part of the process of European colonization. Studies of such imported as well as invasive species have allowed historians to alter profoundly visions of the early American past and to highlight the myriad of intentional as well as unintentional actions that forever remade both European and Native American societies.
Inspired by such studies, Professor Dubcovsky developed an evening dinner of soup, meat entrées, and a fruit dessert with ROIA chefs, reconstructing as best as possible the techniques, recipes, and practices for daily forms of colonialism. As she puts it, "the idea of the dinner was for students to see the evolution of taste and food, but also experience first-hand the other thing food lets you see: The coming together of peoples and ideas."
As a gateway course in the History Department, the course begins with a deep examination of the experiences of Native peoples of North America. Paying particular attention to the Native communities of the Northeast, the course included a visit earlier in the semester to the Mashantucket Pequot Museum and Research Center, the world's largest tribal museum where the class also ate delicious foods in the Museum's recently renovated Pequot Cafe, including Indian fry bread and corn cakes.
Professor Dubcovsky is grateful the History Department for awarding the course a Hawkinson Fellowship.