YGNSA Member Continues Partnership with NMAI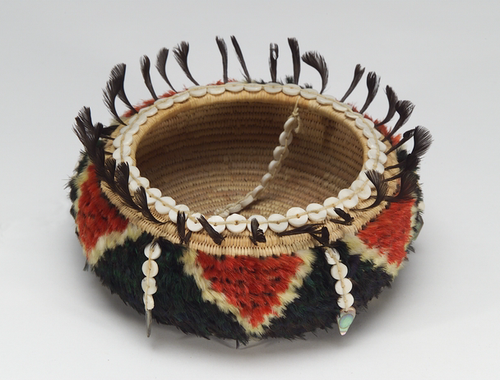 This summer, YGSNA member Anya Montiel (American Studies) became a curatorial fellow at the Smithsonian's National Museum of the American Indian (NMAI) in Washington, DC. One of the most visited museums in Washington, NMAI receives thousands of guests daily, and YGSNA has previously partnered with museum directors, curators, and publishing offices, co-hosting, for example, Director Kevin Gover in Spring 2015 and co-producing the Horace Poolaw exhibition catalog, For the Love of His People: the Photography of Horace Poolaw (Yale U.P. 2104).
Montiel is working with the records of the Indian Arts and Crafts Board (IACB) Headquarters Collection, a 6300-item art collection transferred to the museum in 2000. Her dissertation examines the IACB, and the fellowship allows her to research the agency's art collection, which was used for traveling exhibitions across the United States.
Having worked previously with the collection, Anya is continuing her examination of the accession records of the art collection. Now, she is also using her fellowship to add any pertinent, new information to the museum's collections database. She also writes a weekly post on the museum's blog about a piece of art from within the collection and the story behind it. She sees it as a way to educate people about the IACB and to showcase items that may never go on exhibit. 
For example, Anya's blog post about this Pomo feather basket by Susie Billy (Hopland Band Pomo/Kashaya Pomo, ca. 1885–1968) received 650 "likes" and 225 "shares" on Facebook, rapidly traversing the internet through networks of personal and professional colleagues. Billy's granddaughter, Susan Billy, is also a basketmaker, and when she saw the post she began answering questions about the construction of the basket, sustaining sets of conversations about her grandmother's work from across the generations.
See more here