Yale's New RITM Center to Investigate Indigeneity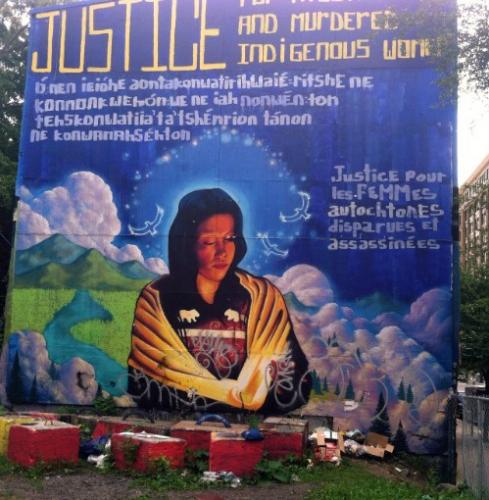 Yale's newly established Center for the Study of Race, Indigeneity, and Transnational Migration (RITM) will provide unprecedented campus resources, administrative oversight, and space for advanced research in Native American and Indigenous Studies. Chaired by Ezra Stiles Master and former Ethnicity, Race, and Migration (ER&M) Director Stephen Pitti, the Center's newly established implementation committee has been active forming short-term as well as broader visions for the Center. Studies of Native American and global issues of indigeneity will be one of the Center's key areas of emphasis, particularly in their intersection with, as well as distinction from, pressing questions about race and transnational migration.
YGSNA faculty coordinator, Professor Ned Blackhawk serves as a member of the Center's implementation committee. He envisions a more robust administrative center for Yale's many evolving Native American Studies programs as well as increased budgetary resources for Native Studies. Starting in fall 2016, the Center will be housed at 35 Broadway, the current site of the ER&M program's offices, and the Center's budget will fund postdoctoral research, sponsor summer research fellowships and organize speaker series and other public events.
While still its organizational form, Blackhawk anticipates that the Center will streamline and bring together many of Yale's existing Native Studies programs. These include existing programs such as the Henry Roe Cloud Dissertation Writing Fellowship Program; the Yale Group for the Study of Native America (YGSNA); the Yale Indigenous Performing Arts Program (YIPAP); the Native American Language Program (NALP); and Yale's long-standing membership in the Newberry Library's Consortium in American Indian Studies (NCAIS). New and anticipated programs may also be housed under the new Center which will be one of the first of its kind to emphasize the centrality of indigeneity in the making of national and global communities. For example, as this tri-lingual (French, English, and Mohawk) mural for "Justice For Murdered and Missing Indigenous Women" in downtown Montreal suggests (see photo), issues of indigeneity are at heart of contemporary social and political movements across North America. In Canada, recent government commissions have acknowledged the nation's historic practices of "cultural genocide" in their attempted, forced assimilation of Native communities, while the epidemic of murdered and missing Native women remains ongoing and under-investigated across the country.