White House Special Assistant Karen Diver Visits For Native American Heritage Month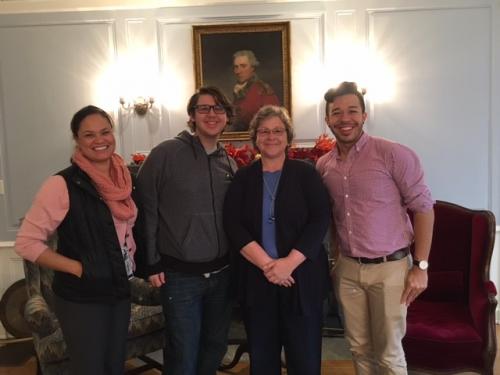 President Obama's Special Assistant for Native American Affairs Karen Diver visited campus for two days as part of this year's Native American Heritage Month. Hosted by the Native American Cultural Center and Trumbull College, Diver spoke before each community, addressing dozens of gathered students and community members on the Obama Administration's active involvements in Indian affairs. Indeed, as she relayed during her Trumbull College presentation, Obama has worked as strenuously as any other sitting president to reform Indian policies, overseeing the federal government's negotiated settlements with the Navajo Nation, implementing sets of agreements established by former administration, and further enshrining the rights of Native American and Indigenous peoples into international law, particularly at the United Nations.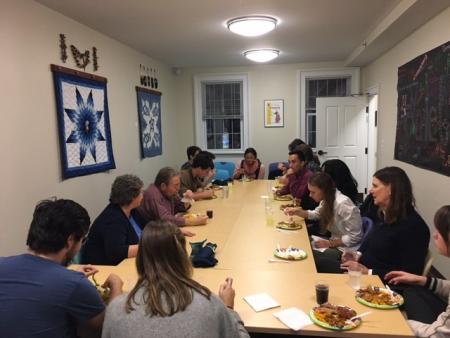 As a member of the Obama Administration's Domestic Policy Council, Diver is actively engaged in multiple facets of federal Indian affairs. From health and human services to housing and education, Diver's office touches upon nearly every corner of the government-to-government relationships between tribes and the U.S. federal government.
Former chairwoman of her tribe, the Fond Du Lac Band of Lake Superior Chippewa of Minnesota, Diver is the first woman and first elected tribal leader to serve the White House in this position. Like many tribal leaders, Diver worked to expand Fond Du Lac's economic, political, and social programs, growing her tribe's staff to over two thousand by the end of her nearly decade-long tenure. Also active in the National Congress of American Indians, she was asked her to join the Obama Administration in November 2015. 
See more here