UN Human Rights Representative Keith Harper (Cherokee) Discusses Contemporary Indigenous Rights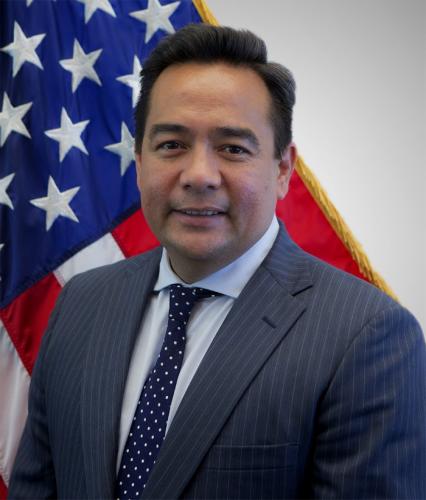 Keith Harper, the United States representative to the United Nations Human Rights Council in Geneva, visited the Yale NACC and the Yale Law School on Wednesday, November 19. Mr. Harper is a member of the Cherokee Nation, and is the first member of a federally recognized tribe to serve as a United States ambassador. Mr. Harper first joined a group of undergraduate and YGSNA students for an informal chat at the NACC, providing students with the opportunity to ask him about topics such as his litigation of the class-action Cobell case, advancing the rights of Indigenous peoples through the UN, civil society engagement, and advice on pursuing a career in Indian law. Mr. Harper then gave a talk at the Law School entitled "The UN and Human Rights: Why US Engagement Matters," sponsored by NALSA and the Schell Center. He spoke on the various mechanisms that the United States and other United Nations member states use to advance human rights around the world, including appointing special rapporteurs and commissions of inquiry.
Previously, Mr. Harper was a partner at the law firm of Kilpatrick Townsend & Stockton LLP, where he was chair of the Native American Practice Group. From 1995 to 2005, he served as Senior Staff Attorney for the Native American Rights Fund (NARF), where he litigated the Cobell lawsuit. From 2007 to 2008, he served as a Justice on the Supreme Court of the Poarch Band of Creek Indians, and from 2001 to 2007, he served as an Appellate Justice on the Mashantucket Pequot Tribal Court.
Mr. Harper received a B.A. from the University of California, Berkeley and a J.D. from New York University School of Law. After law school, he worked as Litigation Associate with Davis, Polk & Wardwell, clerked for the Honorable Lawrence W. Pierce on the Second Circuit of the U.S. Court of Appeals, and was awarded a Skadden Fellowship to work at NARF.