Stephanie Fielding Receives Presidential Fellowship to Teach Mohegan Language at Yale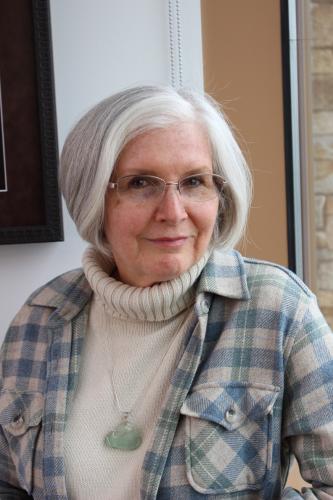 Mohegan Linguist Stephanie Fielding will be in residence at Yale throughout the Fall semester, teaching two classes, including one on Mohegan. The Linguistics Department is hosting Fielding's courses and providing administrative assistance in bringing her to campus.
Apart of the Algonquian-speaking communities of eastern North America, Mohegan was spoken across the region until its last fluent speaker Fidelia Fielding passed away, Stephanie's great-great-great aunt. As Stephanie recounts in a recent NPR interview, the Mohegan language gradually became dormant as schools prohibited Mohegan students from speaking the language. Not wanting their children to undergo the experience of being denied their native language, Fidelia's parents did not teach her to speak Mohegan. Instead, Fidelia and a group of peers learned the language secretly from her grandmother. After Fidelia's death, her notes on Mohegan, the last descriptive records of the language, were destroyed in a fire.
After receiving a graduate degree in Linguistics from MIT and with support from the Mohegan Nation, Stephanie is working on recovering the grammar and vocabulary of the language despite the destruction of Fidelia's notes. Such work is done in part by studying historical documents, which often contain Mohegan words, as well as by studying Mohegan words and phrases borrowed into the varieties of English spoken by modern Mohegans.
In addition, Stephanie uses reconstructed words from Mohegan's ancestor language, proto-Algonquian, to deduce what their Mohegan counterparts might have looked like. In 2006, she published A Modern Mohegan Dictionary and subsequent launched the Mohegan Language Project, a website with learning materials for Mohegan.
Stephanie was awarded the Yale Presidential Visiting Fellowship for the 2017–2018 academic year. This prestigious award, part of the Initiative for Faculty Excellence and Diversity, recognizes "approximately 10 exceptional scholars and practitioners who contribute to inclusive excellence." As part of her fellowship, Stephanie will be joining the Department of Linguistics as a lecturer. She will be teaching courses on Mohegan and language revitalization. The Yale Group for the Study of Native America has prioritized partnerships with the state's Native nations and is delighted to welcome Stephanie to campus. 
Read more herehttp://www.moheganlanguage.com