Sliver of a Full Moon Packs Yale Law School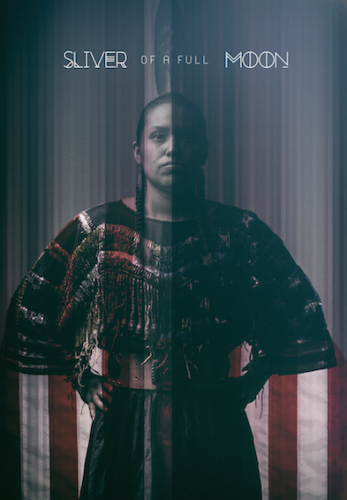 With a cast of fifteen and twenty-three university co-sponsors, the March 31st production of Sliver of a Full Moon brought unprecedented campus attention to contemporary Native American struggles for justice.
Held in the Yale Law School Auditorium and followed by a reception at the Native American Cultural Center, this dramatic production traced the years-long struggle by tribal leaders and activists to pass the 2013 Violence Against Women Act (VAWA). It included professional Native and non-Native actors as well as Yale student actors. It also included Billy Jo Rich from the Eastern Band of Cherokee Indians and Lisa Brunner from the White Earth Reservation of Minnesota, whose testimonies of domestic violence before Congress helped in the law's passage. The Honorable William Fletcher of the Ninth Circuit Court of Appeals and Chief Lynn Malerba of the Mohegan Tribe of Connecticut welcomed the production which was followed by a talk-back session with the extended cast and gathered tribal leaders. National co-sponsors included Amnesty International, Indian Law Resource Center, National Congress of American Indians, and the National Indigenous Women's Resource Center. Yale's Blue Feather Drum Group began the play with an honor song as well as a specially crafted women's song developed for the occasion.
Using testimonies gathered during the passage of VAWA and framing these around the history of U.S. Supreme Court rulings that have stripped away the jurisdiction of Native American and Alaska Native communities over the criminal behavior of non-tribal members, Sliver of a Full Moon interweaves legal history, Congressional politics, and personal stories of domestic violence. The production highlights the epidemic of non-Native violence against Native women and the limited jurisdiction that tribal communities have to prosecute such offenders. While the passage of VAWA constitutes a vital reauthorization of tribal authority, it constitutes but a "sliver of a full moon" of the legal authority needed to ensure the safety of reservation community members.
Directed by Madeline Sayet (Mohegan) and written by Mary Kathryn Nagle (Cherokee), this was the 6th production in the play's history, the first to be held on a university campus, and first to use Native students in its production. It was also broadcasted and live-streamed on the performance website, HowlRound.com
Links:
http://yaledailynews.com/blog/2015/04/01/performance-explores-native-american-tribal-justice/
http://howlround.com/livestreaming-sliver-of-a-full-moon-a-play-about-ju…
http://yaledailynews.com/weekend/2015/04/03/a-sliver-of-progress/