Native American community celebrates history, new house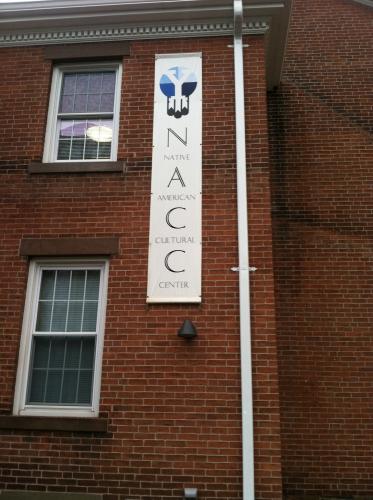 This weekend, Native American students, faculty, staff members and alumni gathered at the newly established house of the Native American Cultural Center.
The fourth Henry Roe Cloud Conference — which is held once every two or three years and hosted by the NACC to celebrate Native American history and legacy on campus — took place from Friday afternoon to Sunday morning. Consisting of panel discussions, performances and a gala dinner, the conference invited many Native American members of the Yale community back to campus to see the organization's new house, which opened earlier this semester and is located at 26 High St.
Elizabeth Reese '11, a conference panelist and current Harvard Law School student, told the News that seeing the new house was "something beyond our dreams."
"This building belongs to a lot of people," she said. "Many generations of Native Yalies made [the establishment of] this house possible."
On Friday, the celebrations kicked off with the grand opening and official dedication of the new NACC house. University President Peter Salovey spoke outside the building about the history of Native Americans at Yale and the University's commitment to the Native American community.
The outdoor ceremony also featured a performance of two honor songs — one written specifically to commemorate the opening of the house — by the Blue Feather Drum Group, a Native American musical group on campus. Afterward, the audience moved inside for a short reception and exploration of the newly renovated building. Dean of Student Affairs Marichal Gentry, Yale College Dean Mary Miller, several of the cultural house deans and many other administrators and faculty members attended the event.
Read more here