Katie Jones ('16) Named National Native American Law Students Association 1L of the Year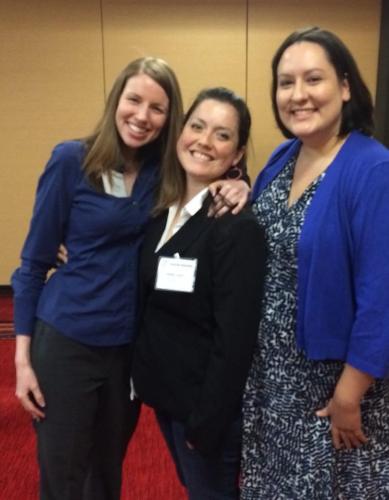 Katie Jones, a citizen of the Cherokee Nation, was recently named 1L of the Year by the National Native American Law Students Association at the Federal Bar Association's 39th Annual Indian Law Conference at the Pojoaque Pueblo's Buffalo Thunder Casino in Santa Fe, New Mexico. The award recognizes outstanding legal service to the Native American community.
Jones, who served as Yale Law School's NALSA External Affairs & Programming Chair this year, is committed to raising awareness among the student body about the importance and need for all attorneys to engage with Indian law.
Throughout the 2013-2014 school year, she helped NALSA bring over a dozen legal scholars and attorneys to campus to discuss critical Indian law issues, ranging from the Indian Reorganization Act and the recent Carcieri and Patchak decisions on taking land into trust for tribes, the Indian Child Welfare Act and the Baby Veronica case, environmental law in Indian Country, and the role of race in federal Indian law. She is also active in Yale's wider Native American community through YGSNA, the Indigenous Graduate Network, and the Yale Native American Cultural Center's Executive Board.
In addition to her activities at Yale, she has served on the National Advisory Council for Teach for America's Native Alliance Initiative since 2011. Jones looks forward to strengthening Yale Law School's work in Indian Country as NALSA Chair for 2014-2015. Congratulations, Katie!