Henry Roe Cloud Fellowship to Support Postdoc for Jameson Sweet (Lakota/Dakota)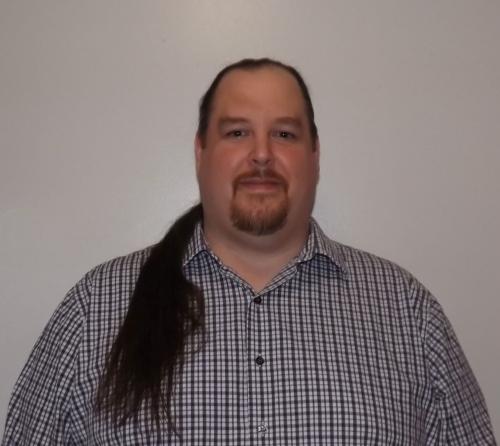 For the academic year of 2017-2018, Jameson "Jimmy" Sweet (Lakota/Dakota) will be at Yale for a postdoctoral fellowship in the History Department and the Program in Ethnicity, Race, and Migration (ERM) with affiliation with the Center for the study of Race, Indigeneity, and Transnational Migration (RITM).
Sweet is a doctoral candidate in History at the University of Minnesota, where he is completing his dissertation, "The 'Mixed-Blood' Moment: Race, Law, and Mixed-Ancestry Dakota Indians in the Nineteenth-Century Midwest." Drawing upon sets of archival materials, this study reexamines North American history in the mid-nineteenth century and excavates a vast and under-studied world of challenges navigated by Indigenous peoples across the Midwest.
"It will be great to have him at Yale for the coming year," said Professor Ned Blackhawk. "The YGNSA, NACC, and RITM communities, among others, will benefit from his deep understandings of Indian political and legal history. I know he's excited to be here, to work with our students, and to participate in our YGSNA group meetings."
Sweet earned his B.A. in History from the University of Tennessee as well as a M.A. in History from Montana State University. His research has been funded by the Ford Foundation, the American Philosophical Society, the Newberry Library, the American Historical Association, the Western History Association, and the William Nelson Cromwell Foundation. His appointment at Yale has been supported by the Henry Roe Cloud Dissertation Writing Fellowship Program with additional assistance from RITM, the Beinecke Library, as well as by the Dean of the Faculty of Arts and Sciences. 
He has taught at the University of Minnesota and also has served as managing editor of the award-winning journal, NAIS: The Journal of the Native American and Indigenous Studies Association from 2012 to 2017. In addition, from 2014 to 2016 he conducted archival research in American Indian Legal History for the U.S. Department of Justice, supervised by Professor Frederick Hoxie at the University of Illinois. He has studied the Dakota language for three years and is dedicated to Indigenous language preservation and revitalization. His research is driven by a need to understand the full effects of American colonialism on Indigenous people and how those consequences influence Indigenous people today, doing so with the hope of contributing to the continued fight for Indigenous sovereignty and the healing of Indigenous communities.
For the coming year, he will teach a seminar in American Indian history. He has also agreed to supervise senior theses in the field of Native American Studies and plans to join some of the Native American Language Project (NALP) community language classes.