Henry Roe Cloud Conference Celebrates Native Languages, Alumni, Community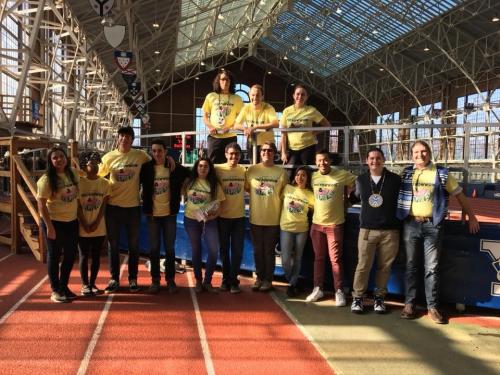 On November 10-12, Yale's Native American student, staff, faculty, and alumni community organized the 5th Henry Roe Conference and the first Yale Pow Wow in over a decade.
Beginning with a college tea with Sam Deloria ('64) and concluding with Sunday's Pow Wow, this conference celebrated Yale's growing programs in Native American languages; its expanding alumni network; and numerous student-led initiatives.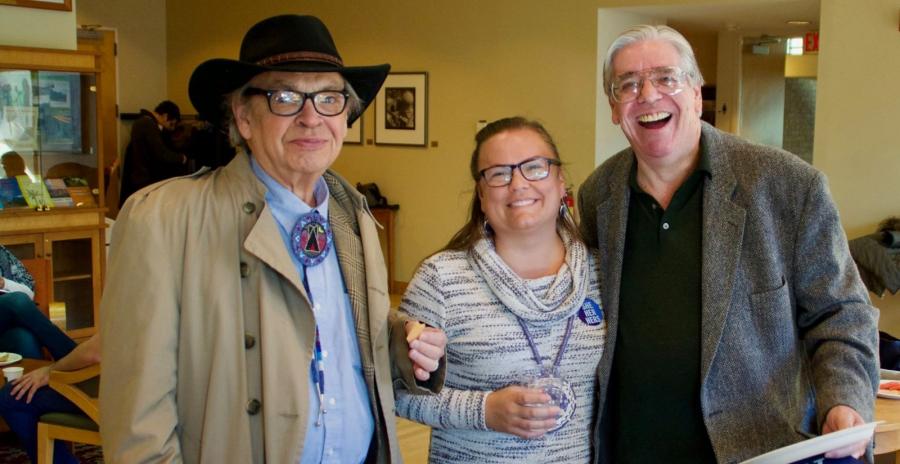 Held every three to four years, the Henry Roe Cloud Conference honors the legacy of Ho-Chunk leader Henry Roe Cloud (Class 1910) and the broader Native American student and alumni community at Yale.
Approximately a hundred students, staff, faculty, and alumni attended the Gala Dinner on November 11th, where the Association of Native Americans at Yale (ANAAY) honored Ashley Hemmers ('07) of the Mojave Nation with the 5th Henry Roe Cloud Alumni Award and History Professor Jay Gitlin with the 5th Friend of the Community Award. Both were introduced by ANAAY leaders who detailed the broad and long-standing impacts each has had upon their respective communities.
The Dinner also included welcomes from Yale College Dean Marvin Chun; Roe Cloud family members; and Native American Cultural Center leaders, among others.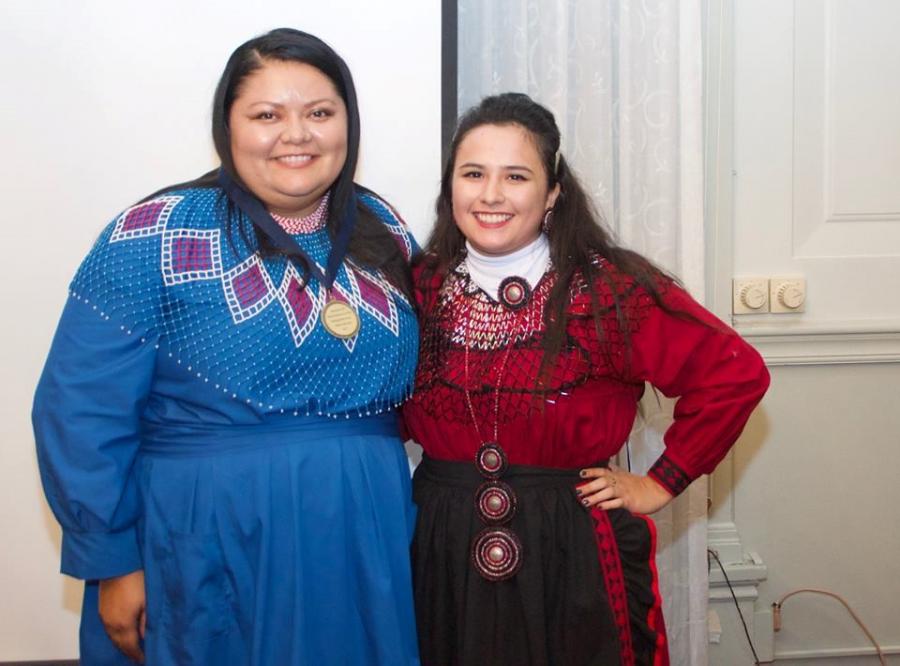 This year's Conference focused upon Native American language revitalization and highlighted the growing study of Native American languages at Yale and by Yale alumni across Indian Country.
Alumni and student panels highlighted the experiences of former and current students who are working to advance their respective languages. From Hemmers' work to implement Mojave across her nation to the growing study of Native languages through the Native American Language Project, conference participants exchanged strategies and shared experiences about how best to build tribal and academic efforts to continue language use and programming.
Current students, for example, discussed ongoing efforts to change language practices on campus to allow for Native languages to count for language requirements.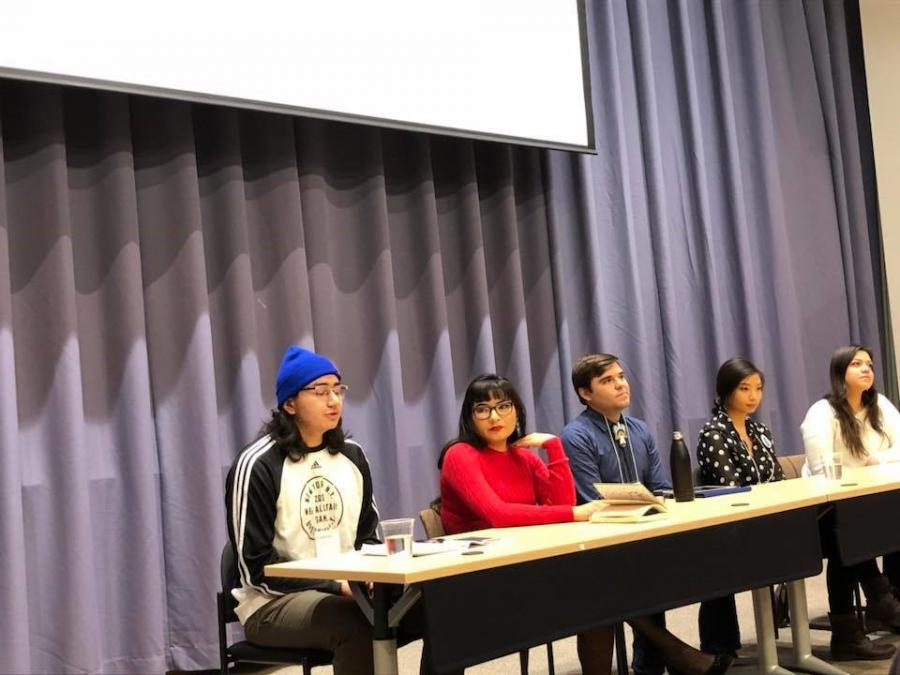 With tours of campus libraries and collections dedicated to Native American Studies; an alumni-produced film showing at the Native American Cultural Center; and lunch at the new colleges, this year's conference also included the return to campus of the Yale Pow Wow. Held at Coxe Cage, with dozens of vendors, and attended by hundreds, this event showcased the growing inter-tribal tradition of Native American dance, drumming, and community development.
Nearly a hundred Native American drummers and dancers attended this student-organized and staffed event, one that many hope to repeat in the years ahead.