Alaska Native Studies Conference Presentations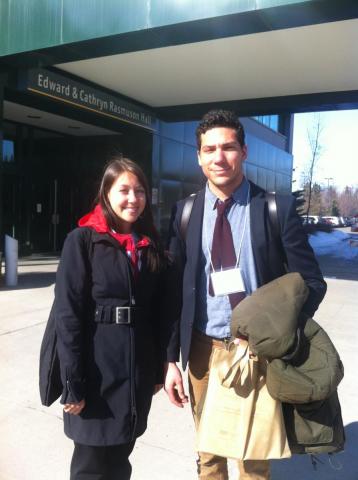 Holly Guise (History PhD student) and Khalil Anthony Johnson Jr., (African American Studies and American Studies PhD candidate) presented on a panel at the first Alaska Native Studies Conference at the University of Alaska Anchorage. 
In their presentation "Education and Epistemology in Alaska Native Communities," Holly presented on incorporating mid-20th century Alaskan segregation and Alaska Native Civil Rights Movement histories into the Anchorage School District curriculum. 
Khalil presented on the presence of Bureau of Indian Affairs African American educators and teachers who deeply impacted Alaska Native communities during the mid-20th century.