5th Annual YIPAP Festival Celebrates Emerging Voices in Native Theater
In early March, the Yale Indigenous Performing Arts Program (YIPAP) hosted the 5th Annual Young Native Playwrights Festival, featuring new plays by Maulian Dana (Penobscot), Nick Martin (Sappony), and Isabella Madrigal (Cahuilla). As in previous years, the festival gathered Native artists from across Indian country to develop these plays. 
The festival opened on March 1st with a staged reading of Molly by Maulian Dana, about the life of internationally renowned Penobscot dancer and scholar Molly Spotted Elk in the 1930s. Audience members shared how inspired they were by the story of Molly's life and how relevant her experiences felt to what contemporary challenges. In such difficult times, many found the play to be a powerful window into Molly's ongoing responses to the challenges of her day. 
The reading featured performances from professional Native actors: Dylan Carusona, Joe Cross, Dawn Jamieson, Sera Lys McArthur, and Jen Olivares. All traveled to Yale for this reading.  Non-Native actors included: Bryan Mittledstadt, Sebastian Nagpal, and Erin Cessna, and the play included brilliant performances by members of the Yale Native community: Kinsale Hueston, Madeleine Hutchins, and Matty Motylenski. The piece was dramaturged by Tara Moses, and directed by Madeline Sayet. Initially commissioned by the Penobscot Theatre Company in Maine, the play is based on the book Molly Spotted Elk: A Penobscot in Paris by Bunny McBride.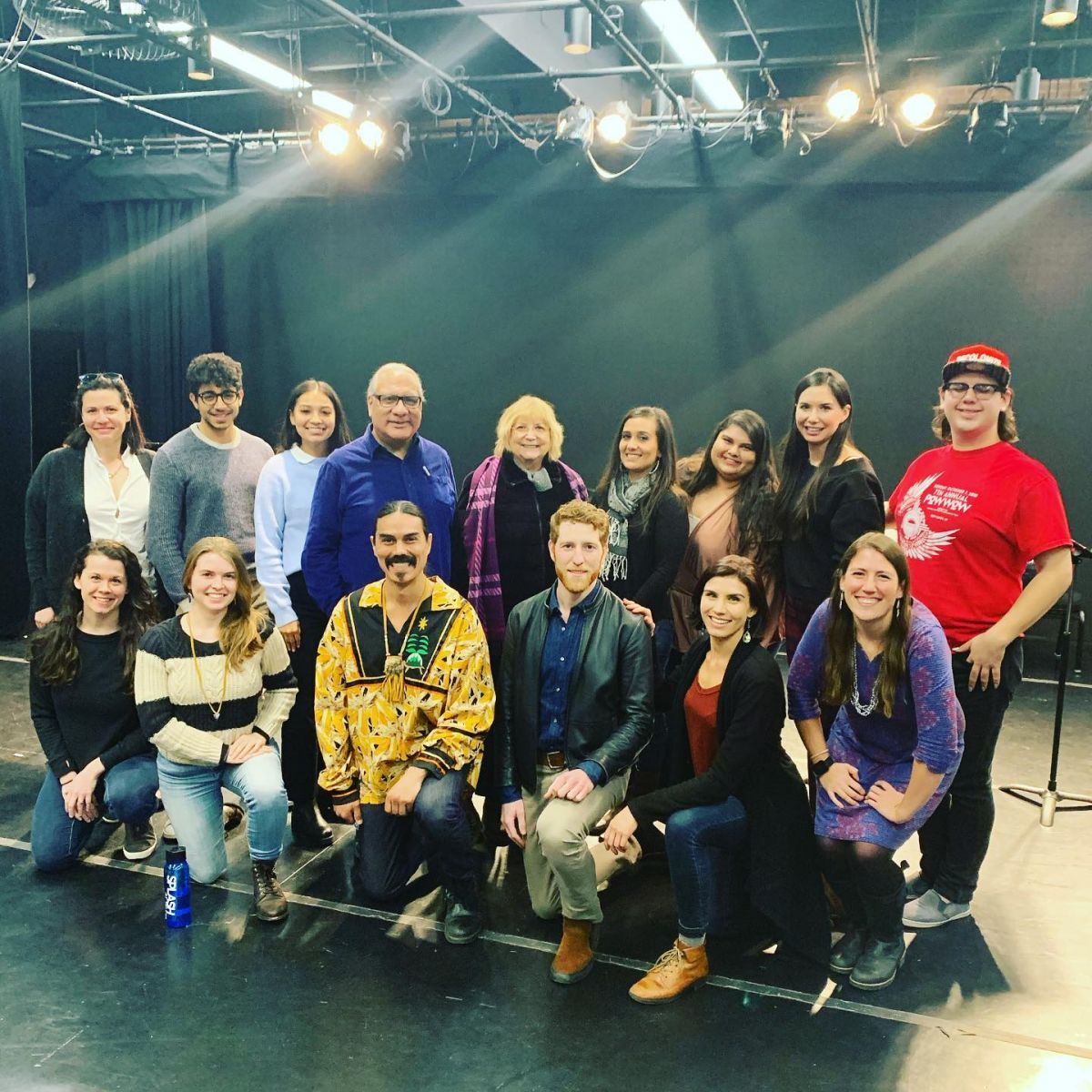 March 2nd featured staged readings of this year's recipients of the Young Native Storyteller's Contest: Nick Martin and Isabella Madrigal. Their plays were dramaturged by members of Beehive Dramaturgy in New York. Martin's new play Sappony, Always powerfully weaves together the struggles of generations of a single Sappony family, as they each step into previously restricted spaces. The festival's selection judges had noted what a relief it was to see romantic relationships between Natives and non-Natives onstage that truly reflected the complexity of their own. Professional Native actors who traveled to campus included Dylan Carusona, Matt Cross, and Sera Lys McArthur; there were also brilliant performances by Native student actors: Kinsale Hueston, Madeleine Hutchins, and Truman Pipestem; as well as local Non-Native actors: Helen Clarke, Bryan Mittlestadt, Elisabeth Smith, and Harry Wendorf. The reading was dramaturged by Natasha Sinha, and directed by Madeline Sayet.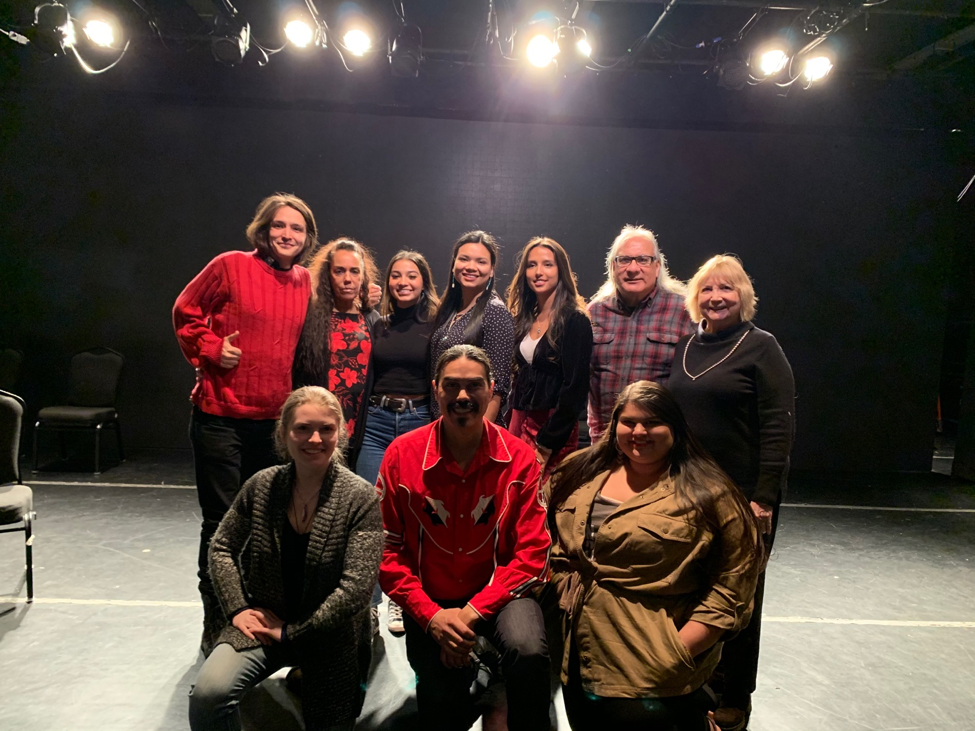 Isabella Madrigal's play, Menil and Her Heart, is inspired by three traditional Cahuilla stories and follows the disappearance of a Cahuilla girl, her family's grief, and her sister's journey to find her. Isabella was also recently named a 2020 Champion of Change through the Center for Native American Youth for her work creating this play. 
The reading featured performances from Professional Native actors: Dylan Carusona, Joe Cross, Matt Cross, Sarah D'Angelo, Dawn Jamieson, Jen Olivares, and Nathalie Standingcloud; and performances from Native students: Kinsale Hueston, Madeleine Hutchins, and Mikki Metteba. The reading was dramaturged by Jeremy Stoller and directed by previous YIPAP contest winner Tara Moses.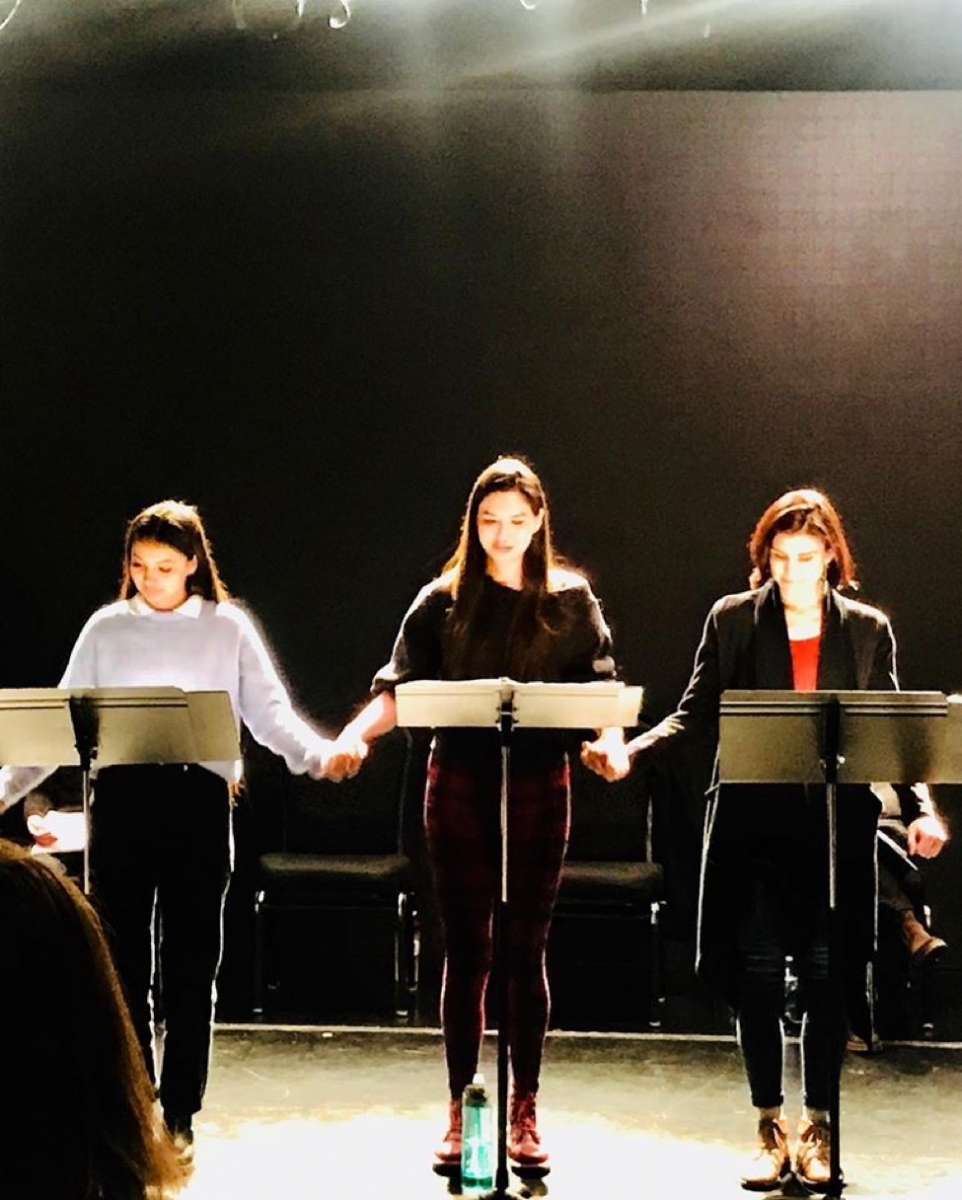 After the readings of the two contest winner's plays, the winning playwrights joined YIPAP Executive Director Madeline Sayet onstage in a talkback with the audience. 
"Every year the YIPAP Festival is a celebratory week in which we are privileged to bring together Native artists from many nations on the Yale Campus to develop new Native plays and empower the next generation of Native playwrights," commented YIPAP Executive Director Madeline Sayet. "This year's plays captured audiences with the truth of their characters and their ability to continuously push boundaries and evoke new possibilities for what Native theater will be as we continue to imagine forward. Each time we get to tell the stories that are nearest our hearts our canon expands in profound ways." Sayet also noted, "I am so grateful to everyone who participated in this year's festival, and look forward to the time after these months of isolation, when we are all able to gather together again to celebrate Native theater. I wonder what new plays are being dreamed up right now, that we will someday be overjoyed to welcome to Yale Campus, when we can all be in community again."
We will begin welcoming submissions of full-length plays for the next Young Native Storyteller's Contest in September.