Yale Hosts Institute for Constitutional Studies on Native Peoples and American Colonialism
From June 19 through June 24, members of the NYU-Yale American Indian Sovereignty Project hosted the annual Institute for Constitutional Studies (ICS) at Yale. This year's seminar, entitled "Native Peoples, American Colonialism, and the U.S Constitution," convened at the Native American Cultural Center and in varying classroom settings across campus.
16 professionals from varied academic backgrounds came to explore the historical and legal literatures on the centrality of Native peoples to the U.S. Constitution and to the development of constitutional law. The interdisciplinary summer seminar was designed to prepare scholars and college instructors from across disciplines and aimed to assist participants in their scholarship and pedagogy. The seminar began with a reflection on the erasure of Native peoples and American colonialism in the current literature in legal history, history, and law. Participants then turned to literatures that aim to combat these erasures and to discussions about building an American history that centers Native peoples and American colonialism. Examinations centered around whether a new history of the United States, inclusive of Native peoples and American colonialism, could shift broader approaches to constitutional and legal history. Spirited discussions and a general commitment to building new collaborations and paradigms emerged. Throughout the week, Sovereignty Project members also offered supplemental presentations that examined recent briefing and advocacy efforts by team members; inter-institutional partnerships regarding Native constitutional efforts; examinations of the Ho-Chunk Nation's constitutional structures; as well as resources for legal history held on campus.
The seminar leaders included Gregory Ablavsky, professor of law and history at Stanford, Maggie Blackhawk, professor of law at NYU, and Ned Blackhawk, professor of history and American Studies at Yale. Participants in the seminar included professors, assistant professors, graduate students, and attorneys.
The Institute for Constitutional History (ICH) is the nation's premier institute dedicated to ensuring that future generations of Americans understand the substance and historical development of the U.S. Constitution.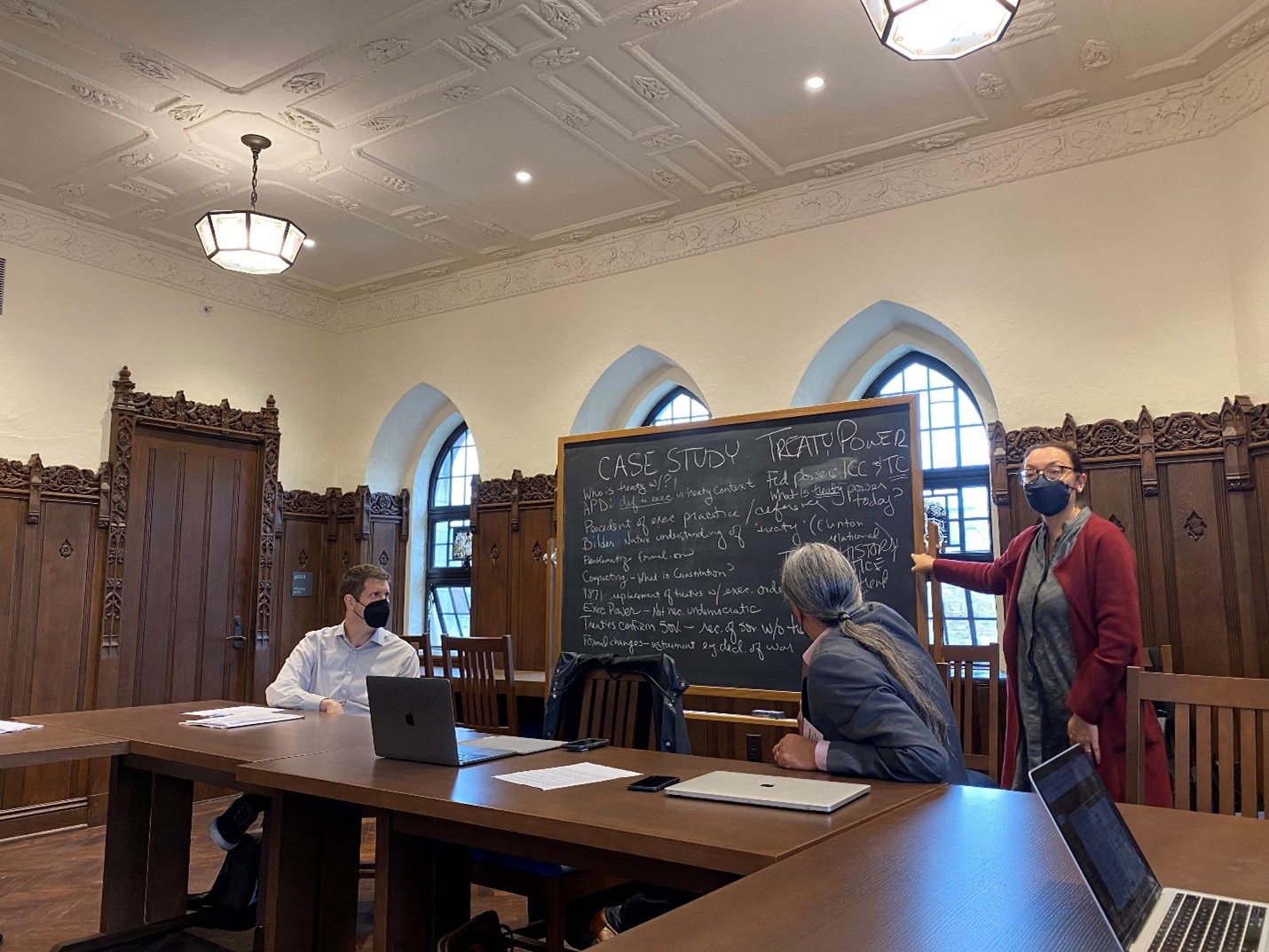 For More See:
https://ygsna.sites.yale.edu/sites/default/files/files/ICS.pdf
https://www.law.gwu.edu/institute-for-constitutional-history